Lost Virtue #0 is out!
24 pages of pure black & white artisanal quality comix!
"DARK. TWISTED. BOLD."
Practically all done using traditional techniques (pencils, ink and paper), Lost Virtue includes two short stories in its first issue.
We begin following the adventures of Sappy, a young and gluttonous amphibian visiting his charming grandmother.
The second story features puppeteers in a cynical and disturbing downward spiral.
For mature readers.
&nbsp
Lost Virtue
number zero
First edition
---
SOLD OUT!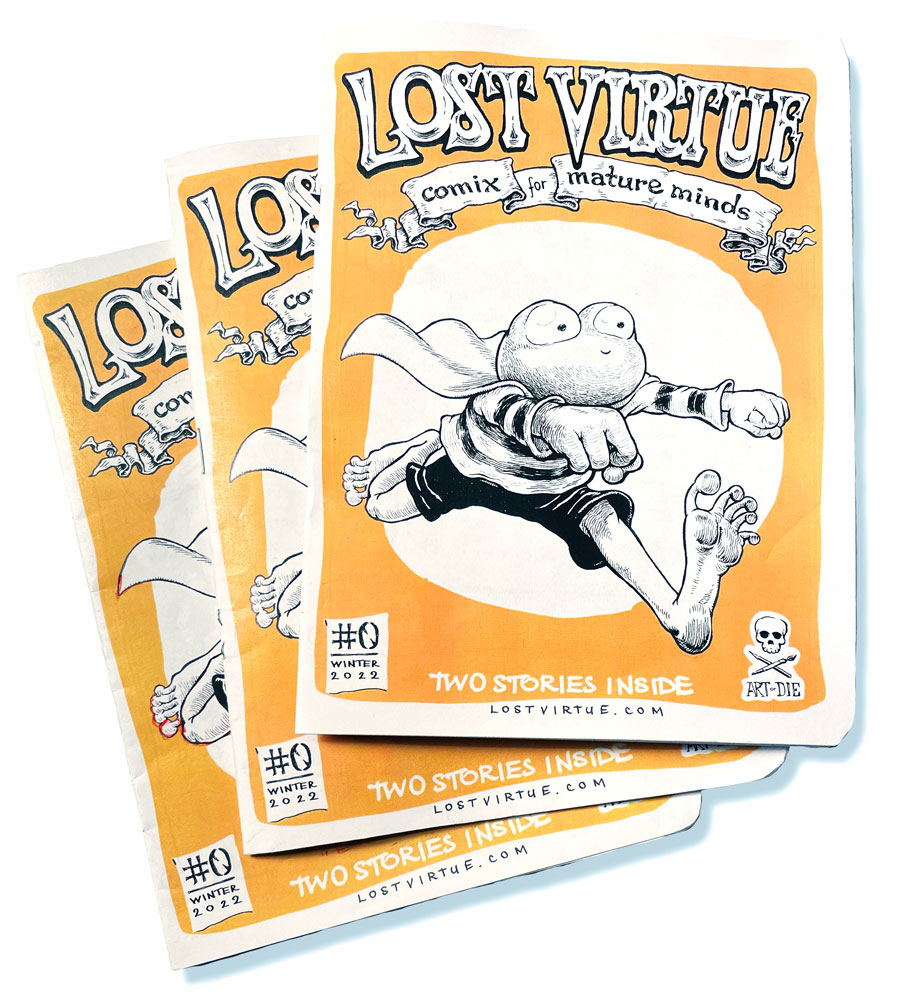 &nbsp
---
Black & White
Laser print
Format
5.5 x 7.5in
20lb paper
---
Erratum:
In the back cover, it's anounced that the first chapter of story The Room of Lights would be in Lost Virtue #1. It's no longer the case.
Lost Virtue
number zero
Second edition
---
Same content as the first edition. Slightly larger and better printing.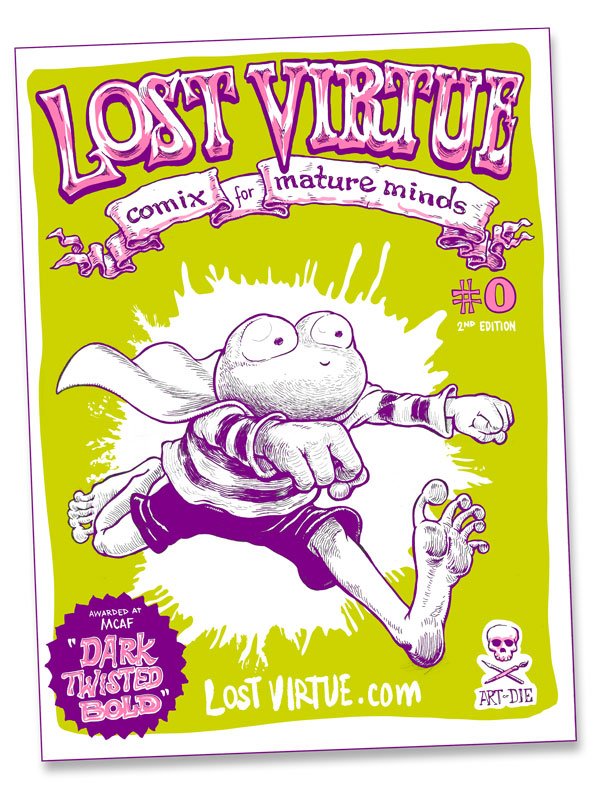 &nbsp
---
Black & White
Small press
Format
6 x 8in
24lb paper
&nbsp
Jury's words
"This one-of-a-kind comic showcases so much of what makes the self-publishing scene so essential to the world of the comic arts. Opening the pages of this slim pamphlet the reader finds detailed and utterly charming drawings that lure us in, before the author whacks us upside the head with pitch-black humor, shocking plot twists, and a genuinely terrifying vision of the world. We are left surprised and delighted, not only by what we just read but also by the fact that this creator has seemingly burst onto the scene fully-formed. If this is what we can find in issue #0, we can't wait to see what this creator will bring us in #1, #2, and beyond."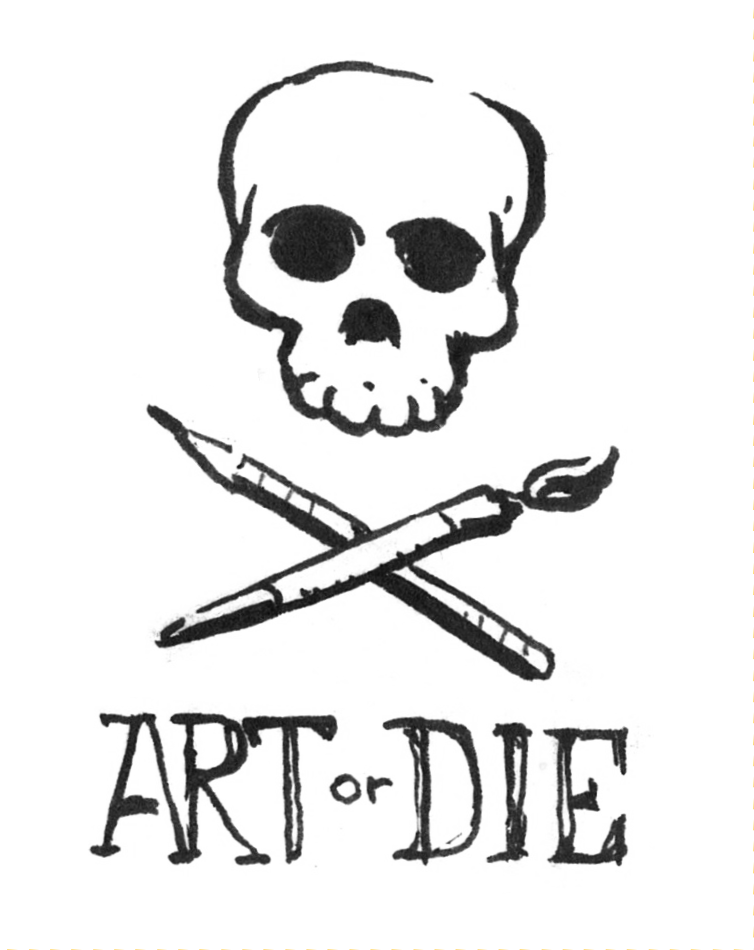 contact@lostvirtue.com